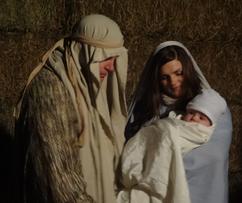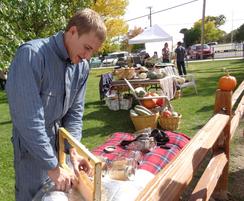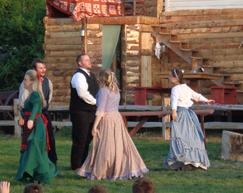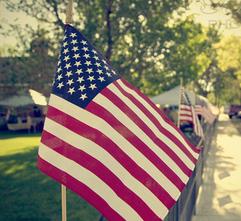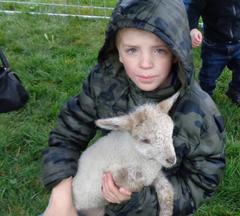 BARNYARD BABIES (last Saturday in April, first Saturday in May)



Cuddle up with some of the town's newest residents! On the last Saturday in April and the first Saturday in May, local farmers bring their newest additions to the farm to pet and snuggle. Watch sheep shearing, wool spinning, goat milking and other demonstrations, and learn how Charles Anderson and other early residents made their fortunes in the sheep business. Celebrate Grantsville's Swedish and English heritage with Maypole activities, and enjoy a little Derby Day horseracing fun! (Activities change each year--check out this year's schedule!)




MEMORIAL DAY EVENTS



After the flag raising ceremony at the cemetery, join us for Flapjacks at the Farm while you watch the finish line for the Historic Grantsville 5k, a fun race past over 40 historic sites. Stroll past the J. Reuben Clark Freedom Walk in honor of Grantsville's fallen soldiers and J. Reuben Clark's patriotic service. Later in the day, tour restored historic homes at the Heritage and Home Tour. Don't miss the giant flag hanging on the barn to honor our brave soldiers!




KIDS' FARM CAMPS (June)



For two weeks in June, the farm is alive with kids who come to learn about farming, animals and heritage. They get a taste of life in the late 1800s as they feed the animals, make butter and play pioneer games. Other camps explore science and art at the farm, and all our kids' camps build memories for a lifetime and a respect for local history.



SUMMER CONCERTS AND MUSICAL THEATRE (TBA)



Enjoy local talent under the shade trees near the J. Reuben Clark home, at our Concerts at the Farm series. First and third Saturdays, 7 pm, June through August. In August, bring a blanket and watch the Grantsville Performing Arts Council's annual theatrical production with the farm as a backdrop.




FARMERS' MARKETS (TBA)



You won't find a more quaint setting for this late August and September local Farmers' Market. Check back for dates.


UTAH HONEY HARVEST FESTIVAL (2nd weekend in October)



Celebrating the harvest and over 150 years of beekeeping in the Beehive State, in the shadows of Deseret ("honeybee") Peak, you'll love this festival. Bring your family to enjoy the craft fair, food, kids' activities, hay bale maze, demonstrations, contests and the annual Sweet Fiddlin' Fest. Second Friday and Saturday in October.



LIVE NATIVITY ( 2ND WEEKEND IN DECEMBER)



Walk down the quiet, luminary-lined path to the barn, past donkeys, goats, sheep and a camel where you'll see live actors in the warm scene of the first Christmas. Make it a family tradition! Second week in December.





More activities are in the works! Check back soon.